AC Ducting & Duct Cleaning Service
AC Ducting & Duct Cleaning
A Trustworthy Air Conditioner Duct Cleaning Service in Dubai
Despite being the most crucial component of the entire HVAC system, AC duct cleaning isn't something that many people check or are aware of. If the AC ducts in your house or place of business are not properly maintained by the air conditioning duct cleaning service, toxins may enter your air supply and negatively impact your health. A neglected duct system can be both a health and fire concern if you have kids. This is why it's crucial to have frequent cleanings and inspections of your air ducts, just like you should with your heating system.

Due to the accumulation of dust, filth, and other harmful pollutants inside the air conditioning unit, duct cleaning has become a necessity for homes in Dubai. In addition to substantial repercussions, prolonged use causes wear and tear. Both residential and business clients are served by Yuslih's top-notch ac duct cleaning company in Dubai. No matter the size of the AC unit, our highly skilled crew provides exceptional AC cleaning solutions. In order to comply with the strictest standards, our cleaning procedures are continuously examined and improved.

Eventually, contaminated and mouldy ducts can cause major health issues. They pose a serious hazard for those with asthma or other respiratory diseases, such as allergies. With the aid of an expert air conditioner duct cleaning company, we maintain a clean and healthy interior environment. Our skilled specialists at Yuslih ensure that all work is completed quickly and discreetly to cause the least amount of interruption to the locals. Contact us right now to take advantage of our excellent air conditioner duct cleaning service.

Indications that Ducts Need Servicing

It might be the new or old AC, but it will exhibit alarming traits that indicate the duct needs cleaning and sanitization. Let us find some common indications to approach the best air conditioner cleaning service.

Inadequate airflow:
Unclean air duct can lead to blockage and decrease the amount of cool airflow into the indoor environment.

Insufficient cooling:
If you feel your AC is not offering the right cooling temperature in your room, it might be because of the blockage in the duct.

Improper cooling cycle:
If there is any frequent irregularity in the cooling pattern may be a sign to invite the ac cleaning service in Dubai.

Water leaks:
If there is any leakage on the walls or in the surrounding areas of the AC, it is an indication to call the Air Duct Cleaning in Dubai.

High humidity:
Sometimes, the AC unit might act as the dehumidifier. This malfunction increases the atmospheric moisture level, and this needs service.

Nasty odor:
If there is any foul smell because of the AC unit, it might be the best AC duct cleaning service companies in Dubai.

Benefits of Periodic AC Duct Cleaning

Enhanced Air Quality:
The dirt and debris that have accumulated over time, which typically prevents the air conditioner from providing adequate cooling, can be removed by thoroughly cleaning the AC coil in the air duct system.

Minimized and Null Allergens:
To immediately enhance the air quality and lower airborne allergens, a professional cleaning procedure involves complete cleaning of the AC filters.

Zero Bad Odor:
Unclean ducts have the potential to emit contaminated air, which can smell bad and lead to several of health problems. This issue is resolved by thorough cleaning.

Good Indoor Environment:
Our skilled service will ensure that your AC delivers clean, fresh, chilly air that is low in humidity and smell-free.

What Can You Get from Clean AC Ducts?

Because most people spend roughly 90% of their time indoors (particularly in Dubai), your AC duct serves as a source of ventilation and fresh air for your house.

Personal Well-Being:
This implies that it may also serve as a breeding ground for numerous germs and bacteria, which may in turn, cause you and your family to develop a variety of allergies. For a germ-free, safer atmosphere, Primo makes sure to clean every crevice of your AC duct.

Healthy Respiratory Functions:
AC Duct Cleaning Service in Dubai by our experts will remove dust fragments, pet dander, and other airborne particles like fungus and smoke particles that can cause serious breathing problems among people.

Money Saving and Improved Efficiency:
Since the AC duct has become filthy and contaminated. Your air conditioner's performance could be compromised. Your electricity cost may go up as a result of the decreased efficiency. We make certain to thoroughly clean every bit of debris and grime out of your AC duct. In the intricate system, that gets caught. Your AC's efficiency could increase as a result.

Highlights of Our AC Duct Cleaning Service

We are one of the top provider of ac duct cleaning services in Dubai offering the highest quality of duct cleaning services. Our rigorous procedure entails:


Your personal belongings will stay clean because the surrounding furniture and flooring are totally covered by the work area.
Setting up the equipment properly to allow access to and cleaning the entire length of all ducts.
Taking off the wall-mounted vent covers.
A comprehensive examination of the ducts in order to locate the filthy spots before cleaning. Each AC duct branch must be carefully inserted into and worked on separately. Fogging ducting apparatus insertion. Any leftover germs inside the ducts are eliminated by the antifungal disinfectant that is released as a result.
Each AC duct branch must be carefully inserted into and worked on separately.
Fogging ducting apparatus insertion. Any leftover germs inside the ducts are eliminated by the antifungal disinfectant that is released as a result.
After cleaning, a careful examination of each duct line is performed to evaluate the process and guarantee quality.
Get Free Quote Today!

Thus, you might have got to know about the importance and need for air conditioning (AC) duct cleaning in Dubai. Are you now ready for further discussion and looking for quotes? Visit Yuslih and talk to our expert team now!
AC sanitisation and maintenance
While ACs or air conditioners might last for more than 15 years and are built to do so, it's important to get them checked annually.
We know, we know!
Considering all the costs and steps you take to find a professional, you might ask yourself: Is annual AC maintenance necessary? The answer is a resounding yes!
In a city like Dubai where dust is the norm, air pollutants can accumulate in your home in case of a faulty AC. For example, if your filter or condenser isn't cleaned regularly, the debris could affect your surroundings.
It's so important to keep your air quality clean, especially when children are involved. Allergies and asthma are common in Dubai, and cleaner airflow is the need of the hour. It's one of the most pivotal reasons to get an annual AC maintenance contract.
You don't want to keep wondering if you're AC will work whenever you flip its switch on. Luck shouldn't have a role to play in this case. For any machine to function in the long term, it requires maintenance and regular checkups. Also, in an excruciatingly hot city such as Dubai, not having the AC on would be the worst thing imaginable!
Just imagine stale, hot air across your house, trapped inside and leaving you sweaty. An AC is a lifeline in the UAE, keeping all its inhabitants productive and in good health.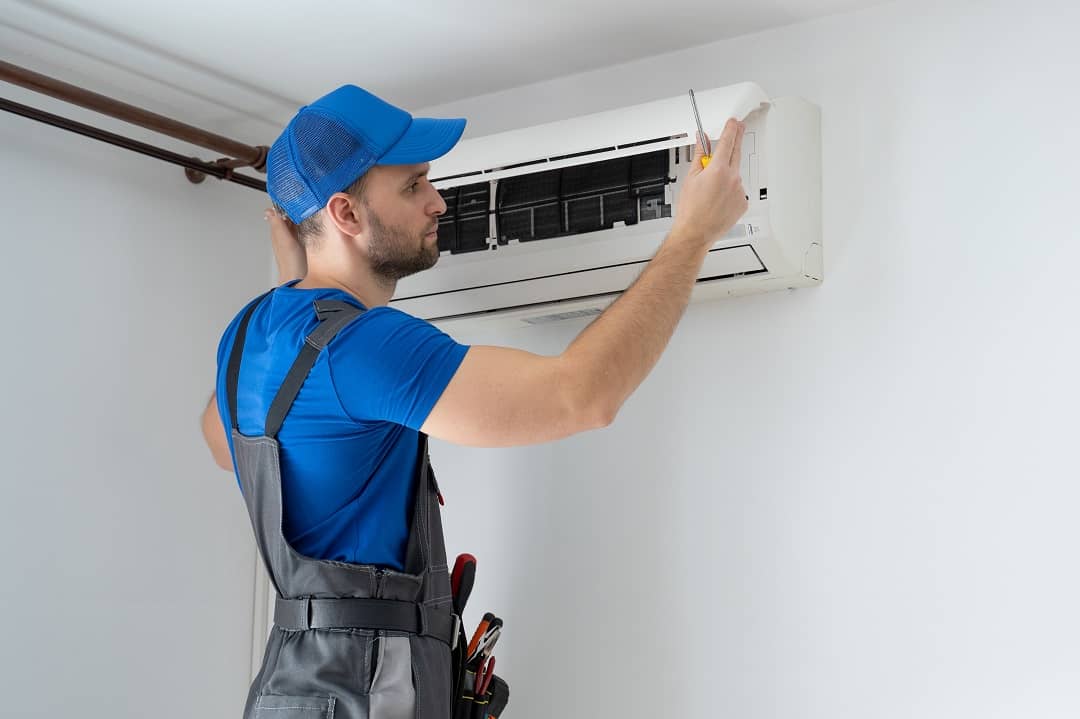 The United Arab Emirates is a wonderful place situated in a desert that experiences great heat and cold. Since humans cannot automatically regulate their body temperature, high temperatures can harm your health.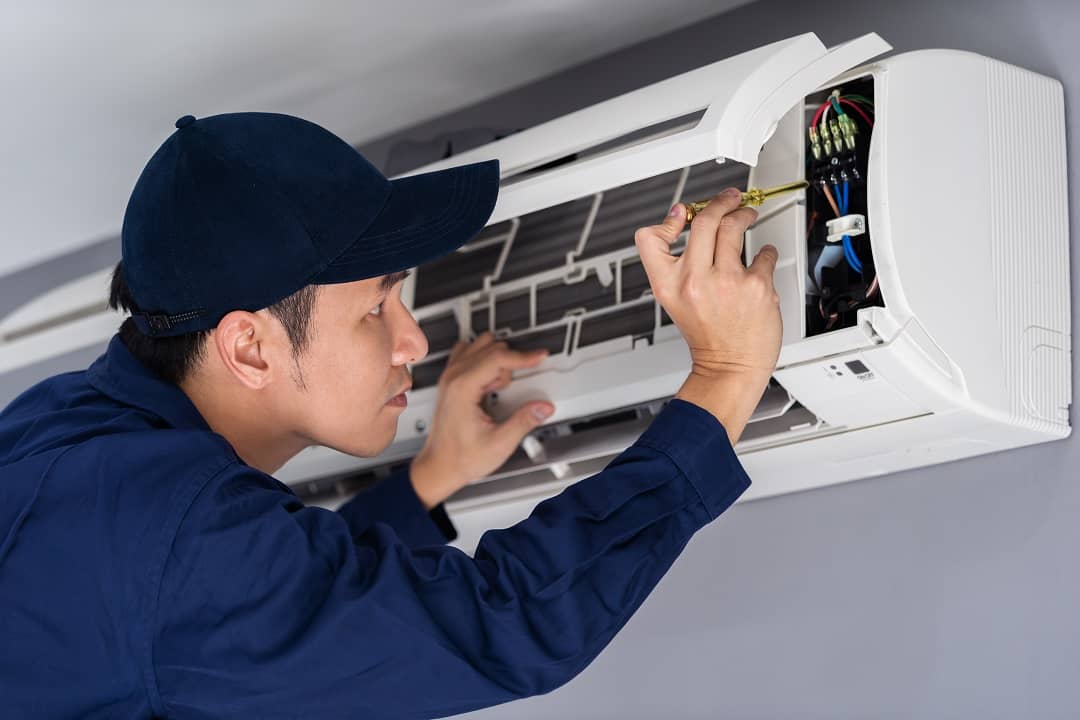 Do you want to enjoy the best service from your AC? It is crucial to have proper House AC Repair and maintenance. A broken and defective air conditioner may make your home terribly hot in a hurry during the summer.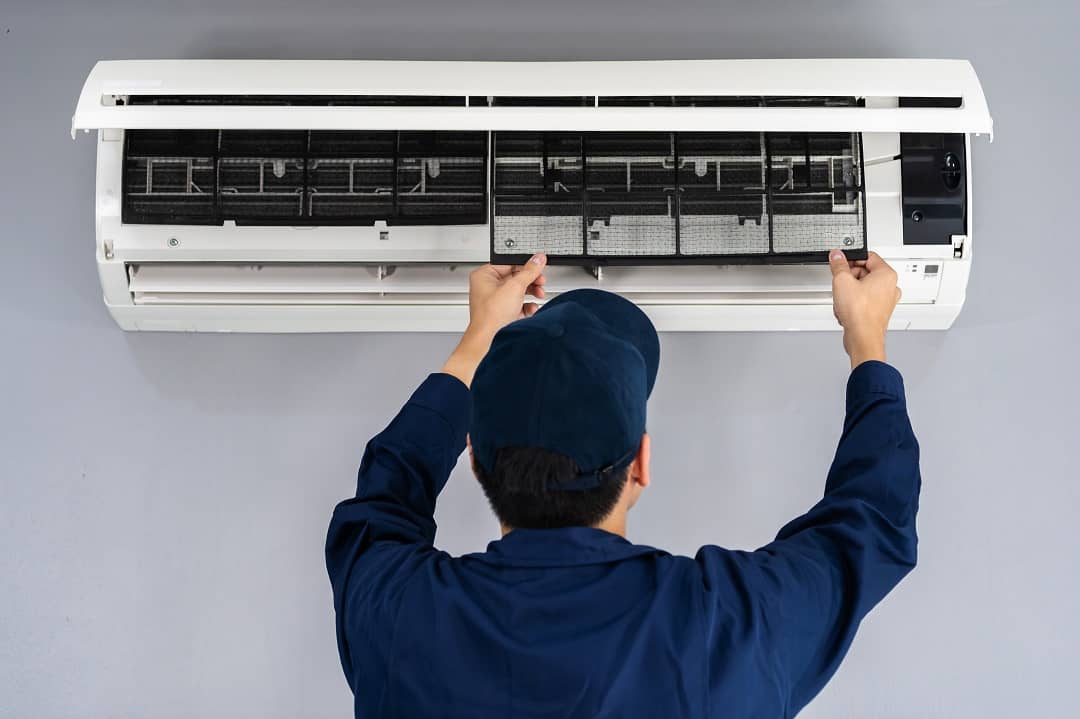 An Air Conditioner gets dust and dirt during operation. This will prevent adequate cooling and even leads to repairs. This brings the necessity for regular AC service and maintenance for trouble-free AC performance.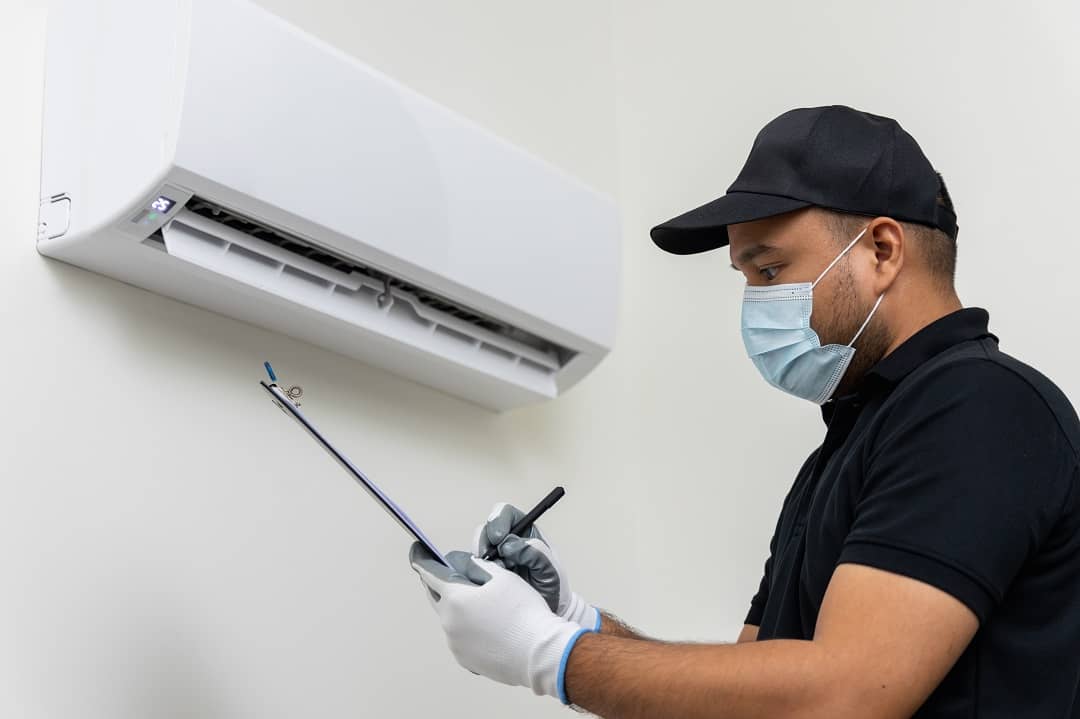 During operation, an air conditioner collects dust and grime, which prevents sufficient cooling. Because of this, having your AC maintenance and inspection services in Dubai is absolutely required to ensure trouble-free operation.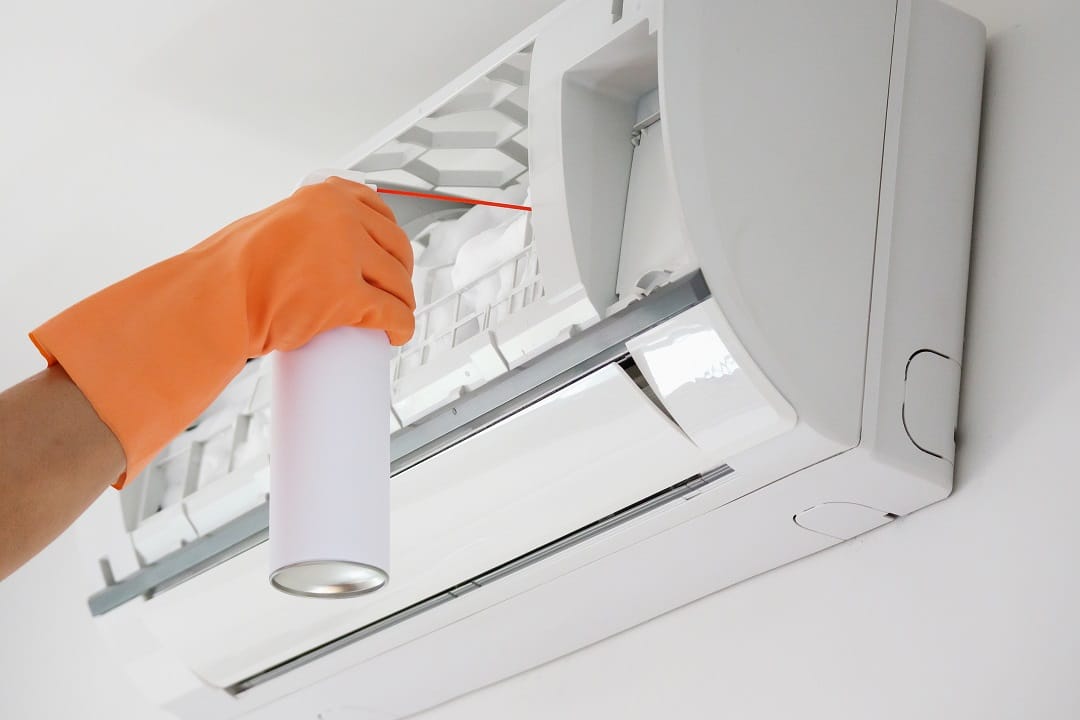 AC sanitation & maintenance
The UAE is an extremely dusty and humid environment, which might encourage the growth of bacteria and mold inside your body and even machines. It's not necessarily true that something isn't there just because you can't see it.
Frequently Asked Questions
Get a free quote for quality AC Services, décor and home maintenance service for home, office or commercial units in Dubai, United Arab Emirates.