Enjoy the Best Indoor Temperature with Quality Air Conditioners in Dubai
During operation, an air conditioner collects dust and grime, which prevents sufficient cooling. Because of this, having your AC maintenance and inspection services in Dubai is absolutely required to ensure trouble-free operation. In addition to dependability and productivity, AC maintenance also emphasizes making sure there are no issues inside the AC and that each component of the AC is in good working order.
Choosing Yuslih's professional AC inspection services in Dubai can solve variety of issues with an AC, including AC water leakage, AC not cooling, AC noise production, AC foul odour, etc. Regular AC maintenance & repair can reduce these dangers.
Need for Reliable AC Inspection
When it comes to AC, there are several common issues that can arise. You might smell something when your AC is on, or you might notice a leak, or you might even hear noises coming from it. These are all justifications for contacting a trustworthy air conditioning Inspection in Dubai. The more we use our air conditioner, the more frequently these issues arise. With the right and periodic inspection, you can stay away from Air Conditioner issues.


A Reliable AC Inspection in Dubai
At Yuslih, Our HVAC and AC inspection specialists are qualified and prepared to inspect, locate and fix any issue with your air conditioning system. We also offer AC cleaning and sanitization services, which will help your AC system last longer, as part of our extensive range of AC service in Dubai.

Depending on your AC or HVAC system's present state and servicing needs, you will actually likely need at least one or two different types of AC inspection and repair services in Dubai every few months. Certain problems may have several potential causes it is very frequently challenging to determine what AC service you require.

Numerous ac repair service in Dubai deal with cleaning or straightforward maintenance that can address a problem. The solution will always depend on the underlying cause of the problem, which a competent AC expert will be able to pinpoint along with the best AC services for this particular problem.


Significance of AC Inspection and Maintenance
Many individuals think that AC system inspection is a headache. Until the AC system breaks, many consider hiring a professional to be an unnecessary investment. As a business owner, it is your duty to ensure that your staff members are in a comfortable setting so they can focus on their work rather than the environment's temperature. With routine AC maintenance, you may steer clear of all types of difficulties and problems.

Regular treatment is not a cost; rather, it is an investment that has numerous long-term benefits. In addition to preventing unexpected problems, it also lengthens the lifespan of the AC by lowering the likelihood that it will need to be replaced. Additionally, it aids in reducing other expenses like energy costs and repair costs. Don't overlook the need for maintenance, and hire a reputable air conditioning service in Dubai to do the services.


Benefits of Out AC Inspection Services
Healthy Environment: AC inspection company a good AC can offer a good environment. So, employee productivity is increased because of a healthy, well-ventilated work environment that produces happier, healthier employees. This enhances employee attendance while decreasing absenteeism. When it is home, the health conditions of the people can be assured.

Energy savings: Cleaning and disinfecting keep air-conditioning systems free of the build-up of junk. Since the drives and motors won't have to work as hard, AC systems can operate properly and use less energy as a result. Approaching the best AC inspection companies in Dubai can help you get rid of issues at an early stage.

Improved airflow: The Best AC inspection technician will spot if the AC has any issues. So, AC works in the right condition. By enabling unhindered air movement and circulation throughout the business or house, AC cleaning and disinfection contribute to improvements in indoor air quality.

Reduced maintenance costs: Cleaning and disinfecting the AC ducts will help to ensure that the AC system does not pump contaminated or unclean air into the business or residence.


Get in Touch with the Industry Leading Company Today!
In Dubai, Yuslih is one of such best AC maintenance and repair services in Dubai that can offer you reliable AC inspection. So get in touch with us for all kinds of AC services! Whether you require AC maintenance, AC repair, or AC inspection services, we are here to help.
AC sanitisation and maintenance
While ACs or air conditioners might last for more than 15 years and are built to do so, it's important to get them checked annually.
We know, we know!
Considering all the costs and steps you take to find a professional, you might ask yourself: Is annual AC maintenance necessary? The answer is a resounding yes!
In a city like Dubai where dust is the norm, air pollutants can accumulate in your home in case of a faulty AC. For example, if your filter or condenser isn't cleaned regularly, the debris could affect your surroundings.
It's so important to keep your air quality clean, especially when children are involved. Allergies and asthma are common in Dubai, and cleaner airflow is the need of the hour. It's one of the most pivotal reasons to get an annual AC maintenance contract.
You don't want to keep wondering if you're AC will work whenever you flip its switch on. Luck shouldn't have a role to play in this case. For any machine to function in the long term, it requires maintenance and regular checkups. Also, in an excruciatingly hot city such as Dubai, not having the AC on would be the worst thing imaginable!
Just imagine stale, hot air across your house, trapped inside and leaving you sweaty. An AC is a lifeline in the UAE, keeping all its inhabitants productive and in good health.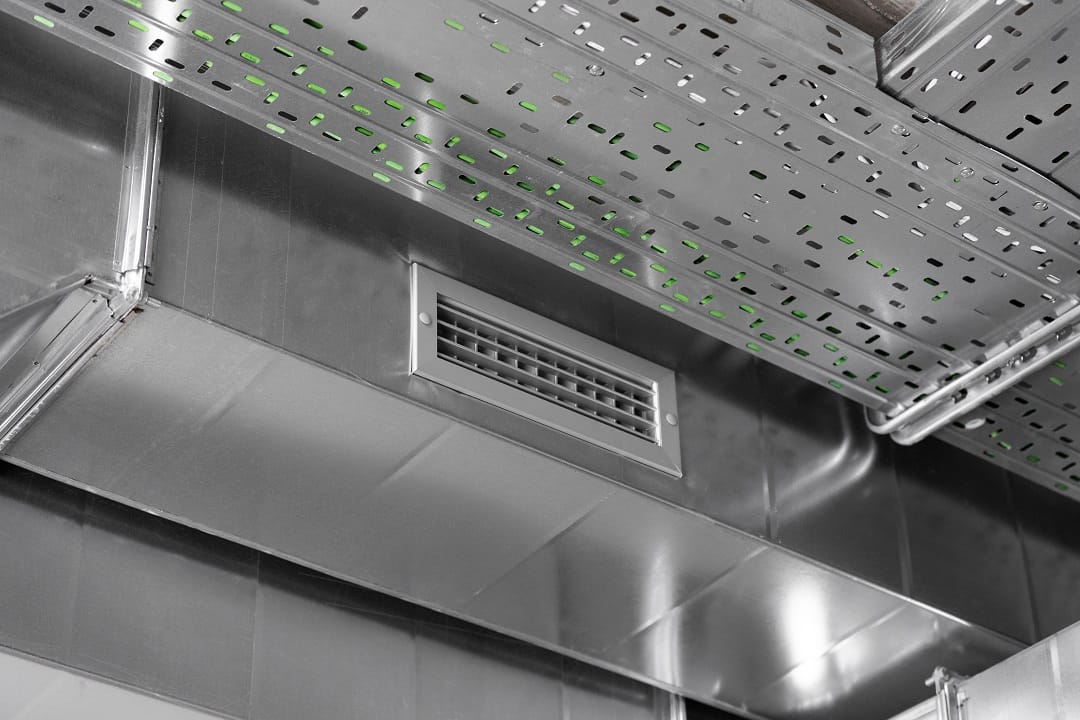 AC Ducting & Duct Cleaning
Despite being the most crucial component of the entire HVAC system, AC duct cleaning isn't something that many people check or are aware of. If the AC ducts in your house or place of business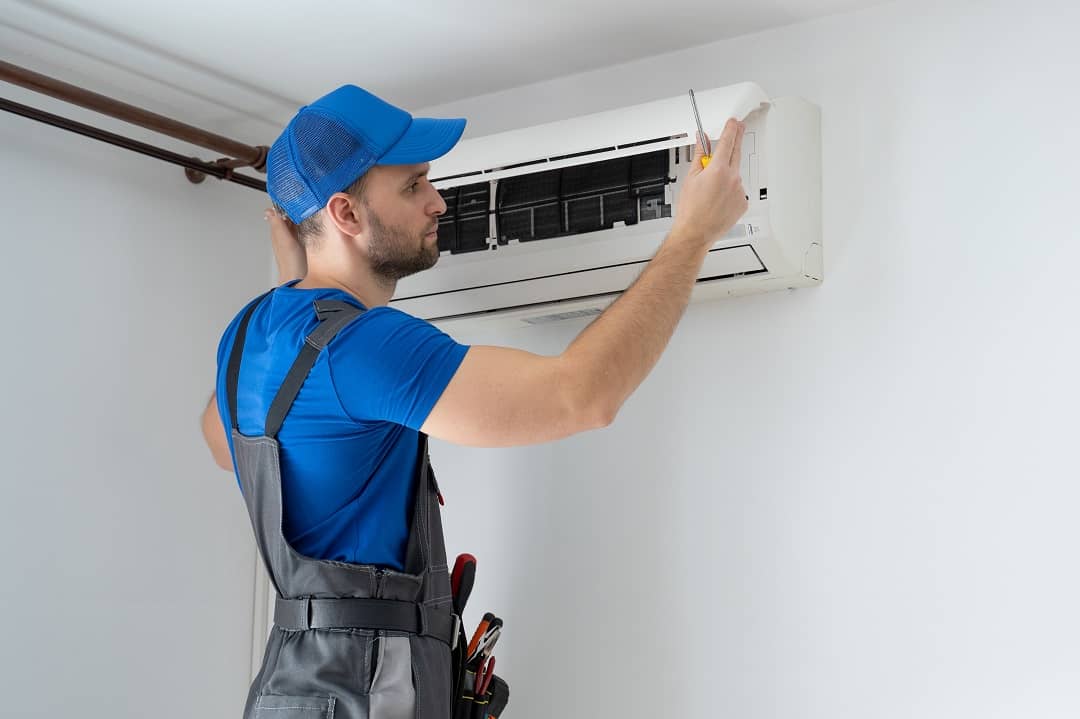 The United Arab Emirates is a wonderful place situated in a desert that experiences great heat and cold. Since humans cannot automatically regulate their body temperature, high temperatures can harm your health.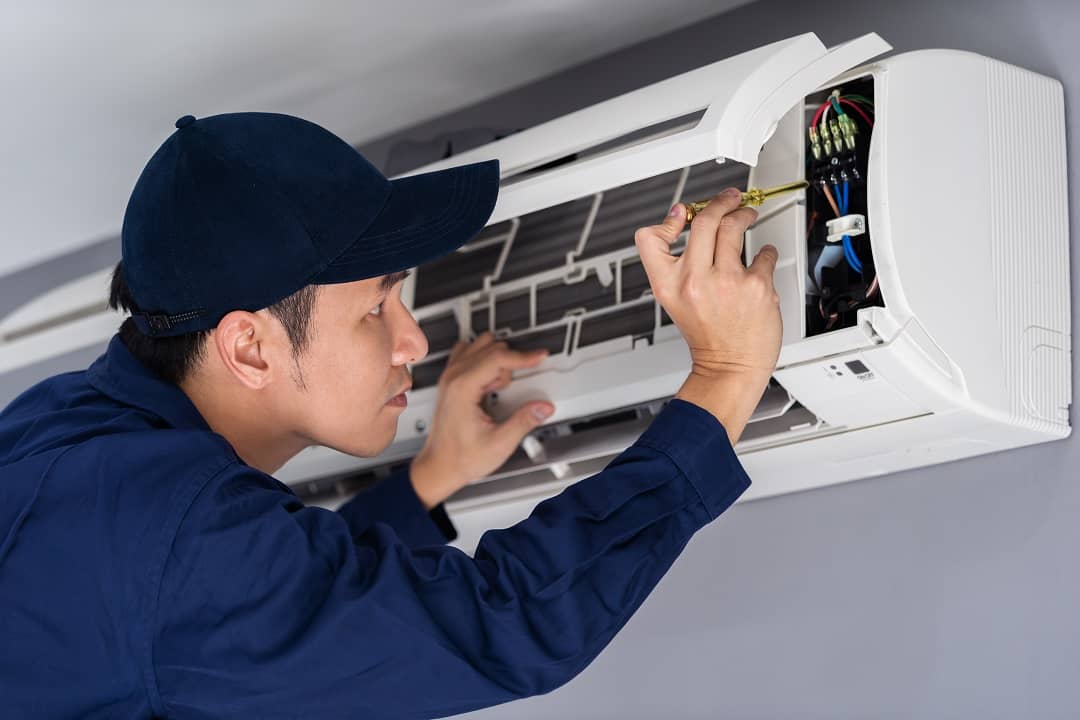 Do you want to enjoy the best service from your AC? It is crucial to have proper House AC Repair service. A broken and defective air conditioner may make your home terribly hot in a hurry during the summer.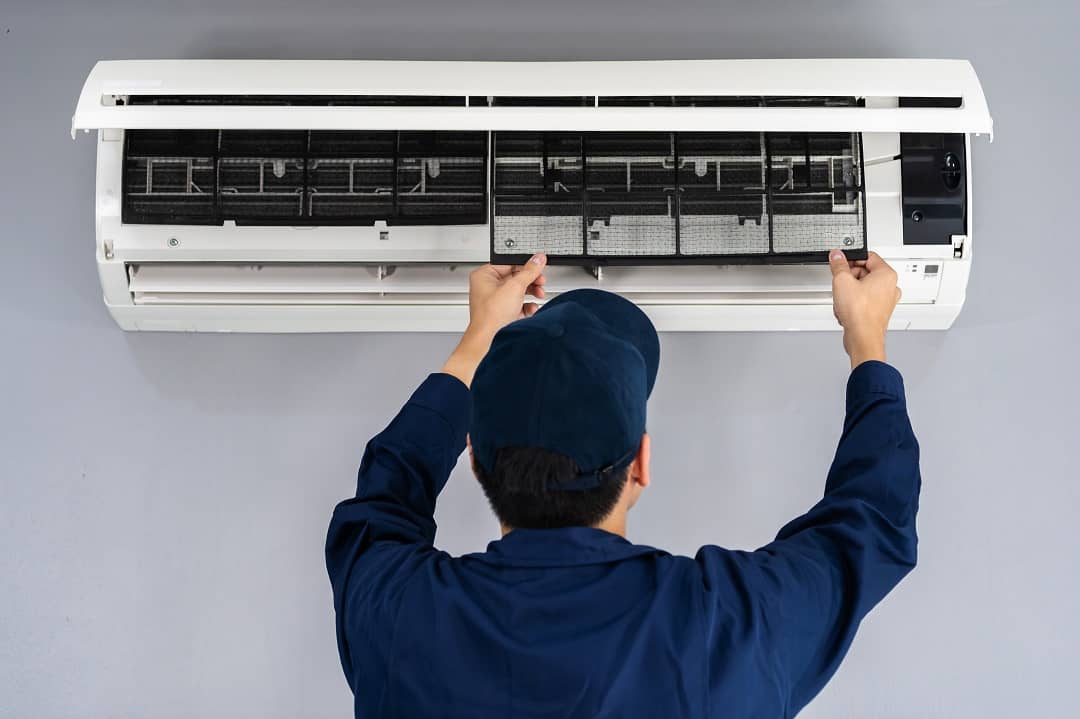 An Air Conditioner gets dust and dirt during operation. This will prevent adequate cooling and even leads to repairs. This brings the necessity for regular AC service and maintenance for trouble-free AC performance.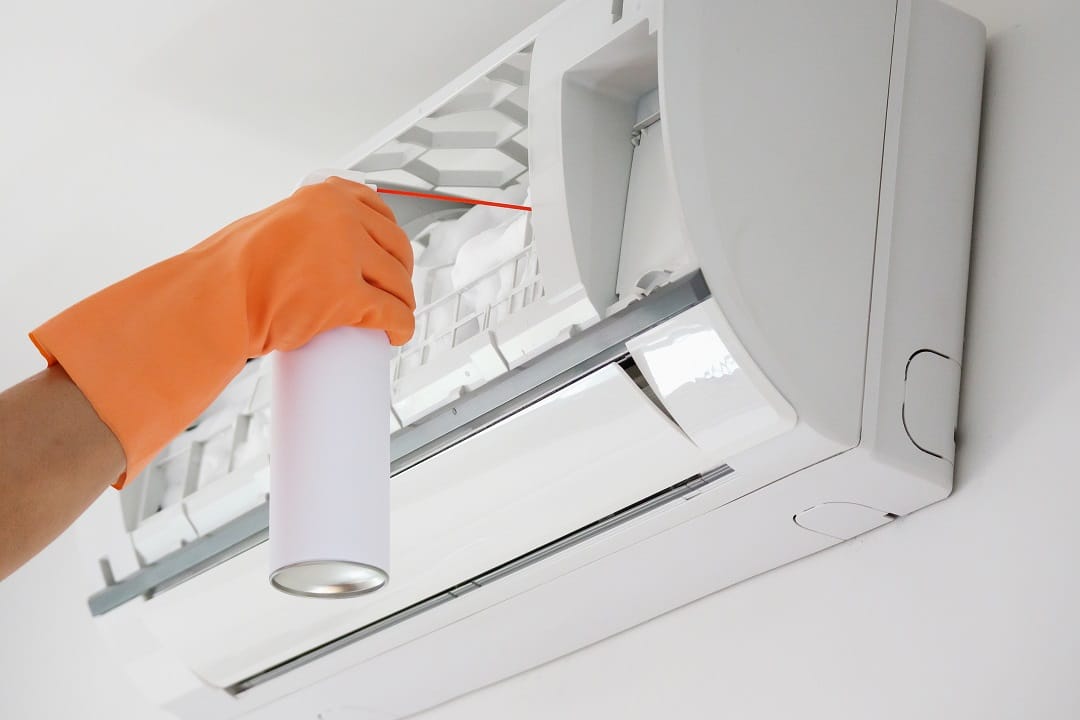 AC sanitation & maintenance
The UAE is an extremely dusty and humid environment, which might encourage the growth of bacteria and mold inside your body and even machines. It's not necessarily true that something isn't there just because you can't see it.
Frequently Asked Questions
Get a free quote for quality AC Services, décor and home maintenance service for home, office or commercial units in Dubai, United Arab Emirates.